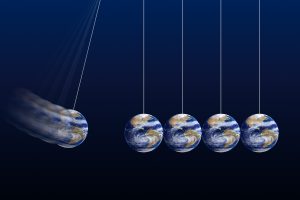 Call For Scripts: The End of the World…in Five Plays
It's the End of the World…but we still want your scripts…
This Autumn Off The Rock Productions will be performing a theatrical production comprised of five short plays that take place within the final hour before the end of the world.
Interested in submitting a play? Then read on…
Writing Brief:
Context: An international crisis/event that will impact upon everyone on the planet in the next hour. 1 hour until the end of the world. The plays are set with this in the background, but it is not stated what the calamity is – we just see how the character/characters' lives are affected by it; how relationships hold up (or not); what people decide is important with time running out…
Plays should have no more than four characters.
They should be 10-15 minutes in length.
Scripts should be original work that has not been performed before in any medium.
We do not accept adaptations of existing work.
One entry per person is permitted.
Please attach scripts, with a cover sheet, in PDF or Word format.
Pieces will be read by our panel anonymously. Consequently, could you please put your name on the cover sheet only.
We accept submissions from all over the world.
Please submit scripts to offtherocksubmissions@gmail.com by 10pm on Thursday 31st May.
If you have any questions please contact us at offtherocksubmissions@gmail.com
We look forward to reading your work!