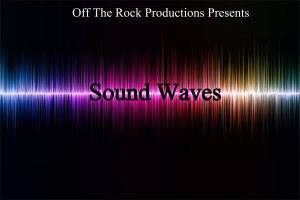 Off The Rock Productions are looking for scripts for Sound Waves – a new season of audio plays.
Plays can be about any theme or subject and involve any number of characters.
They should be 10-15 minutes in length.
Scripts should be original work that has not been performed before in any medium.
We do not accept adaptations of existing work.
One entry per person is permitted.
Please attach scripts in PDF or Word format.
Please submit scripts to offtherocksubmissions@gmail.com by 10pm on Friday 27th October.
We look forward to reading your work!