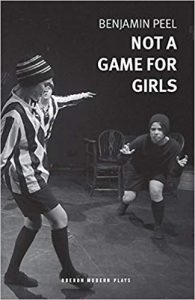 Congratulations to Benjamin Peel on the publication of 'Not A Game For Girls'!
In the June of 2017 we had the privilege of staging the world premiere of this brilliant play and it is fantastic to see it published by Oberon Books! Benjamin writes:
"I cannot thank Alison Young and Matthew Wignall enough at Off The Rock Productions for taking a punt on an unknown debut play by an unknown writer and turning it into a piece of theatre that surpassed my imaginings for which I will always be eternally grateful".
A picture taken by Roger Pattison from our production appears on the cover and we also appear in the 'Production History' section: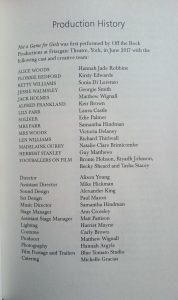 Well done again Ben! The book can be purchased here: